AUBURN, Alabama — Auburn University's School of Fisheries, Aquaculture and Aquatic Science and the Alabama Cooperative Extension System are offering a Fish Camp June 11-16.
The camp is for young people aged 15 to 18, that have a knack for finding fun and adventure in nature and learning at the same time.
Dr. David Cline, an Alabama Extension fisheries specialist and camp organizer, said "the camp will lead students on five days of intense fun and hands-on activities that allow them to experience what it might be like to build a career around natural resources including aquaculture, fisheries and aquatic ecology."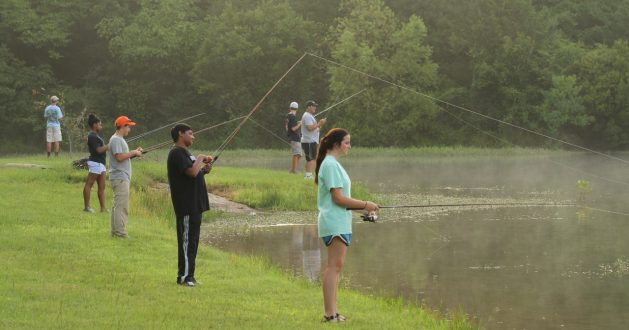 Fishing Galore
There will be tons of fun including fishing, lure making, high ropes adventure and kayaking on the Coosa River. Campers will learn by helping sample and harvest ponds by fishing, seining and electrofishing.
"This is a great opportunity to work and learn side by side with aquaculture and fisheries professionals using industry tools to study aquatic critters. Campers can experience the outdoors in a meaningful way, see flying carp and even have a chance to fish in several research ponds at the E.W. Shell Fisheries Center," added Cline.
To extend their college experience, campers will experience a fully-supervised, week filled with learning, contests, social events and recreational activities on and off of the water. Tuition is $750 per person and covers all instruction, transportation, housing, meals, kayaking, and recreational activities.
Register soon as there are only 25 spots available for this year's Fish Camp! For more information or a schedule, visit AU Fish Camp's website.
Photos by David Cline