AUBURN, Alabama — Carl S. Thigpen joined the Alabama 4-H Foundation Board recently. Thigpen is executive vice president and chief investment officer of Protective Life Corporation, a post he has held since 2007. He is also president of Protective Investment Advisors.
"We look forward to Carl Thigpen serving on the 4-H Foundation Board," said Tommy Elliott, secretary-treasurer of the Alabama 4-H Foundation board of directors.  "His knowledge, business experience and eagerness to serve will be valuable assets to the youth of Alabama and to the Board."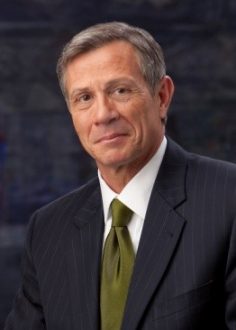 Thigpen also serves on the Salvation Army Advisory Board as well as the Alabama Symphony Orchestra Endowment Board.
A chartered financial analyst, Thigpen earned his bachelor's degree from Auburn University and a master's degree from Samford University.
"I am looking forward to serving with the 4-H organization," Thigpen said.  "It offers so much for our youth without stringent requirements for joining. It's an inclusive organization allowing all who wish to benefit from its programs and learning platforms to become involved."
"As a youth in rural Alabama, 4-H gave me opportunities and benefits that I otherwise would not have been able to enjoy."
Mission of Alabama 4-H Club Foundation
The Foundation's mission is to secure and manage financial  resources for Alabama 4-H programming and for the youth served statewide.
Established in 1956, the Alabama 4-H Club Foundation supports statewide 4-H youth programs delivered by the Alabama Cooperative Extension System. Through its board of directors, the Foundation works to generate private funds to meet youth educational needs.
Working together, Alabama 4-H and Youth Development, the Foundation and the Office of 4-H Development strive to make the public aware of local and statewide 4-H programs and the need for personal and corporate gifts to reach more youth with quality educational programs.
Their goal is to help today's youth become tomorrow's leaders by providing quality youth development programs.
Board of Directors
Members of the Alabama 4-H Club Foundation, Inc. Board of directors have corporate powers and responsibilities to raise money on behalf of Alabama 4-H. It is comprised of business leaders, representatives from 4-H alumni, Alabama 4-H State Council and ex-officio members representing  Alabama Extension and the Alabama 4-H Regional Extension Agents Association.
These men and women believe in the mission of Alabama 4-H.  Additionally, they work to provide necessary funding to make sure Alabama young people gain the life skills they need to be productive, successful citizens.